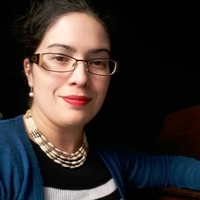 Be the first to leave review.
Paloma Bruce
Voice Teacher in Wellington, WGN 6021, New Zealand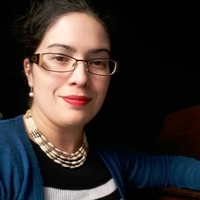 Be the first to leave review.
Area(s) of Specialization
Classical, Opera, Pop, Musical Theatre.
About
Paloma is passionate about helping singers find their true voice and teaching healthy technique that lasts a lifetime. Singing is fun if it feels good! If you sing just for fun or want to be a professional singer send me a message.
Experience
Spoken Languages: English
I have taught for 18 years privately and at schools in NZ and the UK. I teach professional opera/music theatre singers, film/TV/theatre actors, touring/recording artists. I help singers recover from vocal nodules/polyps and vocal/health problems as well as absolute beginners who can't sing in tune. 

Paloma Bruce BMus (Hons 1st class)
2005 Emerging Artist with New Zealand Opera 

I have performed live to over 100,000 people, on TV/radio, and with choirs/orchestras around NZ and the UK.
Contact Information
Address:
Wellington, Wellington 6021, New Zealand
Reviews
No reviews have been left yet.

Learn to read musical notes by playing a game.
Improve sight reading skills while having fun.
Install NoteWorks Free on your iPad, iPhone
OR Android Device
WARNING: This game can be addictive