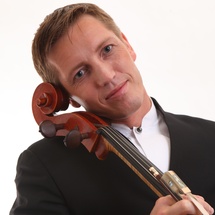 Rated Average from 2 reviews:
Education
Moscow State Conservatory & USC
Sep 1995 - May 2004
Moscow State Conservatory (MASTERS) Thornton School of Music, USC (AD) Download Curriculum Vitae: www.CelloArt.com/documents/RuslanBiryukovCV.pdf All experience and education info please visit: http://celloart.com/resume.html
Teacher's web site

Web site
RUSLAN BIRYUKOV
Cello Teacher in ENCINO, CA 91316, United States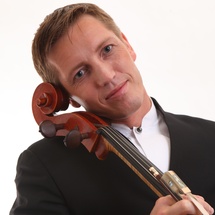 Rated Average from 2 reviews:
Area(s) of Specialization
Classical, Ensemble, Group Lessons, Music History, Pedagogy, Theory.
Services Offered
Offer live lessons using Internet
About
ALL LEVELS, ANY AGE! Over 20 years of teaching experience. Beautiful studios, grand pianos.Recitals,competitions,CM testing, chamber music, orchestra and theory classes. Lessons available in Los Angeles (Encino-Arcadia), San Diego and San Bernardino.
Experience
Spoken Languages: English
English and Russian
Education
Moscow State Conservatory & USC
Sep 1995 - May 2004
Moscow State Conservatory (MASTERS) Thornton School of Music, USC (AD) Download Curriculum Vitae: www.CelloArt.com/documents/RuslanBiryukovCV.pdf All experience and education info please visit: http://celloart.com/resume.html
Teacher's web site

Web site
Contact Information
Address:
ENCINO, CA 91316, United States
Video
Paganini, Moses Variations

Variations on one string.
Reviews
Total amount of reviews:
2
Amount of positive reviews:
2
Amount of other reviews (not displayed):
0
Extraordinary Teacher
Submitted by Ethan Zhang

on May 29, 2019
Ruslan is the most extraordinary teacher (not just for cello) that I have had in my entire life. He is miles ahead of other teachers in virtually every department including but not limited to qualifications, knowledge, skill, and charisma. It can be clearly seen that Ruslan has inherited the wisdom, wit, and techniques of his legendary teachers. Every analogy, explanation, and method of teaching that Ruslan uses is concise and extremely efficient, yet is approachable. Not only is Ruslan phenomenal at increasing his students' technical abilities, but he is also extremely well-versed in the so-called "secrets" of the music world: things both mental and physical, that one can use to bring their musical performance to the next level. Such things include connections to other prominent musicians (Ruslan often collaborates with other musicians to improve both teacher's pupils' skills), knowledge of all the technical parts of making a recording with a sound engineer, and so on. Ruslan also maintains a high level of professionalism when it comes to his service. It is extremely rare that Mr. Biryukov will skip lessons due to his own personal reasons. Ruslan shows an incredible commitment and dedication to his students, something that few teachers possess. On the rare occasion that Ruslan misses a lesson, he takes time out of his own day to give the student a make-up lesson. Even though Mr. Biryukov maintains a high level of professionalism, he still has very close, personal connections with his students. Mr. Biryukov takes the extra mile to develop different teaching methods/styles to ensure that he can communicate the message very clearly to each of his students, despite all of their differences. On top of that, Ruslan has extensive knowledge in other fields that also provide students with a rich understanding of the historical aspect of the music that they are playing, often resulting in an improvement in the student's understanding of the music. Ruslan is also very prudent and efficient. All lessons are jam-packed with knowledge and new ideas, and no lesson is a waste of time. In addition to this, Ruslan is also very fast to respond to questions outside of lessons (usually via text message). Despite Mr. Biryukov's professional attitude when it comes to areas such as prudence, Ruslan still somehow finds a way to keep lessons lighthearted. Ruslan is equally good with kids as he is with young adults. He is energetic and vivacious during lessons; something I personally think many teachers lack. The most astounding thing of all is that it contributes to the class. One might think that being funny and energetic would distract a child from learning, but in Ruslan's case, it only helps to enforce the child's studies. All the aforementioned things are very important. However, I feel like the most incredible part of Mr. Biryukov's teaching is that it often transcends music. Oftentimes I will take a profound message away from Ruslan's lesson, which in turn will deeply affect my way of thinking, my attitude, or even my entire life. Something I see in all of Ruslan's students is an incredible self-drive and self-confidence. This is the primary reason I rate Ruslan a five-star instead of a four-star: with other teachers, you walk away as a better musician. With Ruslan, you will walk away as a better person.
Best Cello Teacher
Submitted by Qingmei Wang

on May 11, 2019
Trying to find a good cello teacher who can not only teach your child how to play an instrument, but how to excel at playing it is a difficult task. It's my personal belief that it is hard to find a better teacher than Ruslan. Ruslan is among the top professionals who exceed all expectations when it comes to teaching your child. I can tell from my own experiences how much my child has improved under his tutelage, going from playing short Suzuki pieces to competing international competitions. Ruslan is not only an incredible teacher, but a virtuoso of classical music as well. He displays incredible skill in playing cello, and more importantly, can teach such skills to his students. I highly recommend him to any student that wishes to learn cello. Performances from both him and his students can be found on many websites including Youtube, and do more than enough to assure any parent that their child is in good hands. While professional training and techniques are essential for a good teacher, mentorship is equally important if it's not more. It's this very mentorship that comes naturally from Ruslan that makes me glad I choose him to be my child's cello teacher five years ago. He's energetic and versatile, sharing knowledge, wisdom, and life experiences with his students. He travels with them as guardian and even serves as a tour guide while visiting other places and museums, improving not only his student's playing ability and understanding of other cultures, but evolving them as a person. His students compete in competitions all over the world at international level, attesting not only to his teaching ability, but the passion that he ignites in his students. With so much experience with students from all levels, it's just a matter of time for ANY students to be transformed to a great musician if they are willing to spend time and effort. I have seen kids growing tremendously with his guidance not only in music & cello study, but also with a strong sense of confidence that they can achieve and go beyond their goals they set in their lives. I highly encourage parents who's looking for a cello teacher to help their kids grow and improve to give Ruslan a try. I can certainly see the difference with my child from a beginner in music to a competitor on an international scale in less than five years.

Learn to read musical notes by playing a game.
Improve sight reading skills while having fun.
Install NoteWorks Free on your iPad, iPhone
OR Android Device
WARNING: This game can be addictive