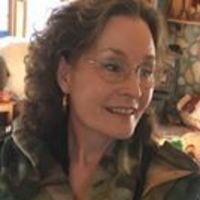 Rated Average from 6 reviews:
Peggy Nogle-Mott
Violin Teacher in Sequim, WA 98382, United States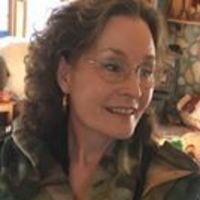 Rated Average from 6 reviews:
Area(s) of Specialization
Classical, Ensemble, Folk.
Services Offered
Offer live lessons using Internet
About
Violin Lessons in Sequim, Port Townsend, Port Angeles

Classical technique. I was trained by Edward Seferian, Julliard Masters grad and symphony conductor. Learn fiddle tunes, too!

Peggy 253-279-3343
Experience
Spoken Languages: English
I have more than thirty years' experience teaching violin to all ages. My students consistently are awarded top scores in competition. Please read more at www.violinwithpeggy.com . Thanks for visiting!
Contact Information
Address:
Sequim, WA 98382, United States
Video
Ben Meyer audition for Interlochen

Ben began with me at seven. He was accepted and attended the summer program for two years, performing with outstanding students from around the world.
Reviews
Total amount of reviews:
6
Amount of positive reviews:
6
Amount of other reviews (not displayed):
0
I rely on Peggy
Submitted by Teresa Herman

on Feb 07, 2022
I met Peggy Nogel-Mott through a community orchestra that sponsors a successful string class program for children, which I teach. Peggy has provided enthusiastic assistance and taken over the classes when I was unavailable. One of her private students takes part in the program and his skills and progress truly stand out. I heartily recommend her as a violin teacher.
Peggy is great!
Submitted by Hilary Mohr

on Jan 27, 2022
In search of a pandemic hobby a year or so ago, I decided to pick up the violin. I tried YouTube videos for awhile but it quickly became clear that I needed direct guidance that only a competent teacher can provide. I feel really lucky to have found Peggy through positive word-of-mouth, because she is flexible and tailor-made in her approach so that I get the instruction that will be most helpful to me. Each week Peggy meets me where I am in terms of my skill level and challenges. Peggy really understands the violin and is kind and constructive in the way she gives feedback. I have also really appreciated the option of taking my lessons on Zoom--it's great to take a lesson in the comfort of my own home and skip having to commute to a teacher. I highly recommend Peggy!
Peggy is the best ever!
Submitted by Bonnie

on Jan 25, 2022
She is so so kind and patient! Always wants to help others to be their best selves. Peggy has so much love for her students, she is so effective at teaching because she really understands you. So grateful I have violin lessons to look forward to with Peggy!
A fabulous teacher...
Submitted by Jinx Bryant

on Jan 14, 2022
I am an older student.....I wasn't sure anyone would take me seriously...a beginner on the violin at 75????? but Peggy was welcoming, reliable, dedicated, conscientious, articulate and kind. She is a talented musician herself and her dedication to teaching and her love of music makes her an ideal teacher. She teaches both contemporary and classical music as well as music theory…..giving me a well rounded approach to the violin; Her patience makes the learning experience fun and exciting!
Wonderful
Submitted by Nicholas Day

on Jan 14, 2022
Peggy has been working with our daughter to become a better violin player. Peggy is an amazing instructor always putting in extra effort to make sure our daughter is improving. We highly recommend Peggy to anyone wanting to have a wonderful violin teacher.
Master Teacher
Submitted by Nan

on Jan 12, 2022
During the isolation of 2020, one constant we [as parents] hoped to maintain for our 12 year old son, was his connection with music as he enjoys playing both the oboe as well as the violin. Even though Ben lost his oboe teacher when the schools closed, we were grateful that he was able to continue taking music lessons with his violin teacher…until she moved. Although Ben was able to meet other excellent musicians in his quest for a new teacher, he just couldn't find the one that seemed to have the same passion for the violin we were hoping to find until we met 'Miss Peggy.' Miss Peggy takes a real interest in Ben in all aspects of his life; she skillfully pushes Ben to perfect his sound often with subtle but meaningful improvements as a true professional. She is an incredibly talented musician—when she plays even the simplest of tunes, it brings tears to my eyes. Her skill at some of the trickier pieces, leaves me amazed. Though Miss Peggy is indeed a master of the violin, she is his mentor and a friend for life. 😊

Learn to read musical notes by playing a game.
Improve sight reading skills while having fun.
Install NoteWorks Free on your iPad, iPhone
OR Android Device
WARNING: This game can be addictive