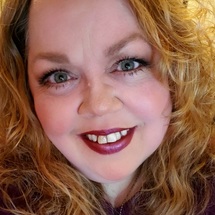 Rated Average from 5 reviews:
Sharon Taylor
Piano Teacher in Dickson, TN 37055, United States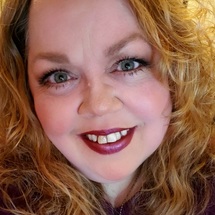 Rated Average from 5 reviews:
Area(s) of Specialization
Accompaniment, Classical, Musical Theatre, Opera, Songwriting, Theory.
Services Offered
Offer live lessons using Internet
About
My personalized approach with each student is as unique as their learning style.  I customize each lesson to fit each student's age, ability, skill level and desired lesson goal.  More info at my website! :)
Experience
Spoken Languages: English
Sharon Taylor has more than 30 years of teaching experience (in both her private studio and public schools) to offer you or your child.  A classically trained vocalist and pianist, as well as an accomplished arranger and writer, Mrs. Taylor can also help you learn to sing, even play the piano by ear, using a variety of traditional and non-traditional teaching methods to best bring out your best!
Contact Information
Address:
880 Hwy 70 West, Dickson, TN 37055, United States
Reviews
Total amount of reviews:
5
Amount of positive reviews:
5
Amount of other reviews (not displayed):
0
Always a pleasure!
Submitted by Molly F

on May 16, 2022
My lessons with Ms.Sharon are always a highlight of my week! I've taken classes for instruments before with other instructors who insisted I play out of a certain book, over and over and over and over until I eventually learn by repetition. However, with Ms.Sharon I've been able to make significant progress in my piano playing as well as learning some musical theory, all while playing music that interests me as she always takes the time to find what I want to play and help me through it. I am always sent home with a task of the week that is not only useful, but is never so much that it feels insurmountable. I have also taken vocal instruction from Ms.Sharon and she has been able to help me with everything from pitch to breath support to phrasing. She is a fun, bubbly individual and I highly recommend her teaching.
So happy we found her!
Submitted by Amy Dawson

on May 16, 2022
I wish I had found her sooner! The battle was over regarding practicing,etc. My child was eager to learn because she felt seen and heard by Sharon. Sharon has a way of bringing out the best in others.
Enthusiastic Teacher!
Submitted by Heather

on May 16, 2022
Mrs.Sharon began teaching my Eldest son piano several years ago. It's been such a joy to resume lessons with my younger kids.We have introduced them to her art classes and voice lessons. It has been a blessing to witness them learning so fast with a truly warm, personal and caring teacher like her! She is very accommodating and truly has a passion for the arts! She has my highest recommendation.
The Best Teacher!
Submitted by Mandy Wilson

on May 12, 2022
We have been taking lessons from Mrs. Sharon for over 8 years. She currently teaches 3 of my boys. All 3 are learning piano and 1 of them also takes vocal lessons. Mrs. Sharon is the absolute best at what she does! All three of my boys have learned so much from her and they look forward to their lessons every week. She makes learning fun for them!
Fantastic art teacher
Submitted by Jennifer Perkins

on May 12, 2022
My kids really enjoy going to Ms. Sharon for private art lessons. They've learned new techniques and she is a great communicator.

Learn to read musical notes by playing a game.
Improve sight reading skills while having fun.
Install NoteWorks Free on your iPad, iPhone
OR Android Device
WARNING: This game can be addictive