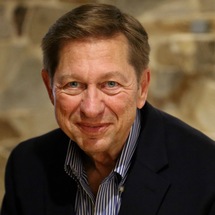 Rated Average from 6 reviews:
Education
Steve Benson
May 1976 - Apr 2018
After graduating with a B.A. in Music I had the privilege of studying with Anthony Chanaka (piano) and Conrad Bernier (composition, organ performance and improvisation) in Washington, D.C. Master classes with Bruce Lunkley and Russell Saunders.
Teacher's web site

Web site
Steve Benson
Piano Teacher in Oakton, VA 22124, United States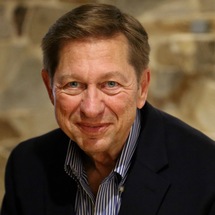 Rated Average from 6 reviews:
Instruments
Piano, Voice, Organ, Harpsichord.
Area(s) of Specialization
Classical, Jazz, Theory, Early Childhood, Composition, Choral.
Services Offered
Offer live lessons using Internet
About
Professional private lessons for all keyboards based on traditional Western European heritage emphasizing solid foundations in theory, technique, classical repertoire and reading skills. Detailed lesson plans provided for each lesson. Free consult.
Experience
Spoken Languages: English
Over 30 years of professional experience as a music teacher, performer and conductor. I created a complete training program for teaching music to pre-school children in the 1990s, enrolling over 500 students. My training as an organist, pianist and choral conductor came from Conrad Bernier, Anthony Chanaka and Bruce Lunkley, respectively. I have concertized in the U.S. and in Europe and have made numerous professional recordings for vocalists and instrumentalists. I teach all keyboard and MIDI.
Education
Steve Benson
May 1976 - Apr 2018
After graduating with a B.A. in Music I had the privilege of studying with Anthony Chanaka (piano) and Conrad Bernier (composition, organ performance and improvisation) in Washington, D.C. Master classes with Bruce Lunkley and Russell Saunders.
Teacher's web site

Web site
Contact Information
Address:
2622 Lake Ridge Ct., Oakton, VA 22124, United States
Video
When I Fall In Love

An excerpt from a live recording of the song "When I Fall in Love"
Reviews
Total amount of reviews:
6
Amount of positive reviews:
6
Amount of other reviews (not displayed):
0
Excellent Piano Teacher
Submitted by Melanie Clifford

on May 14, 2018
Steve is an awesome teacher! I am an older student, and have a number of bad habits that Steve is working to break. He is very patient, tries many different approaches to make things work. We were very fortunate to find Steve!!
Excellent - Adult Student
Submitted by Sean

on Apr 25, 2018
Steve is an excellent pianist and teacher. I came to Steve as an adult with little formal training, but had long played by ear with no regard for technique and minimal ability to read music. Steve was very thorough in assessing and correcting my technique, while also being very patient and encouraging, as I was fighting several years of bad habits and muscle memory. A fine musician himself, Steve encourages a keen attention to musicality -- he wants the student to be a true musician, not just memorize the notes. Steve has a wealth of musical knowledge, being a long-time professional and a life-long student of music, and often gives the historical context and significance of various pieces, composers, and schools of technique, which really gives the student a deeper reverence and appreciation for not just the piano but music in general. Steve's teaching style is very professional -- he is low-key but direct, patient, encouraging, and really seems passionate about each lesson, all the while maintaining a sharp sense of humor. I would highly recommend Steve to anyone who wants to learn piano.
A Splendid Musician
Submitted by Lisa Koehler

on Apr 24, 2018
I have worked with Steve Benson in various professional music capacities through the years and while not his student, I can attest to his keen musicianship, attention to detail, professional integrity, responsibility, and ability to communicate with effectiveness and efficiency. As a music educator myself and in many a conversation with Steve, I discern the hard work and creative effort he devotes to his students. He clearly enjoys teaching students young and old and instills in them a lifetime of joyful music making.
Steve Benson - 5 Stars
Submitted by Ellen B.

on Apr 23, 2018
Steve is an absolute joy to work with. He is knowledgeable, engaging, professional, and makes learning fun. You will make great strides learning from Steve and have a blast while doing it.
Best studio
Submitted by Ting Liu

on Apr 20, 2018
My middle school son has been with Mr. Benson for two years, he is the best teacher we have had. Mr. Benson is a performer himself, he has two beautiful Steinways, one on which the student plays, the other is used to play by Mr. Benson together with student sometimes, this not only helps the student understand better but also makes the lesson more interesting. Mr. Benson also let my son to play on his organ sometimes as part of the lesson. He has a recording system that sometimes is used in the class. Mr. Benson gives the student a detailed assignment after each lesson, which is very helpful for the practices. He is very patient with the student, my son improves a lot in his attitude toward practices. The communication is easy and clear, sometimes we need to cancel or reschedule the lessons, Mr. Benson is always nice to work out the schedule. He cares not only about the music but also about his students as person. We highly recommend Mr. Benson to anyone who would like to learn piano in a supportive and happy environment.
One of a kind
Submitted by Mary Loftus

on Apr 18, 2018
My 4 daughters have been students of Mr. Steve Benson for nearly four years now and during that time, I have had occasion to observe his teaching method, manner and results. Mr. Benson is very deliberate and knowledgeable in his method, which at first may seem too slow in producing results, i.e. the student playing recognizable songs. In fact, I myself was skeptical at the outset since my girls seemed to be learning at a slower rate than their peers studying at different studios. However, in under 2 years, the brilliance of Mr. Benson's way was abundantly apparent. With proper fingering, proper posture, and the proper reading of music notes, time signature and dynamics, my girls can now out-perform all of their contemporaries; and further, they can sit down to a new piece of music with confidence and work it out in no time, even if they have never heard it! I myself had taken piano lessons for 5 years beginning in middle school, and I can say Mr. Benson has inspired me, through his influence on my girls, to play again. And, more importantly, I have learned more from his method of teaching than I did in all 5 years of my own lessons put together! Finally, as a parent paying good money for lessons, I appreciate Mr. Benson's manner with the girls, which is infinitely patient, without being soft. Every student needs to be challenged to their potential without being pushed too hard, and I have found that Mr. Benson takes the time to get to know each child's personality, so that he can effectively teach each one in the way that that student needs. I highly recommend Mr. Steve Benson as a piano teacher and truly appreciate his dedication and professionalism in his method and instruction. I love hearing my girls making music in our home, thanks to Mr. Benson!

Learn to read musical notes by playing a game.
Improve sight reading skills while having fun.
Install NoteWorks Free on your iPad, iPhone
OR Android Device
WARNING: This game can be addictive